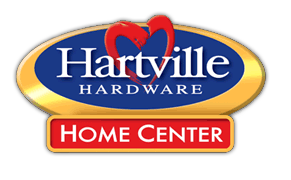 We would like to welcome Hartville Hardware as the newest Ohio dealership authorized to sell Ventrac tractors and attachments.   We are proud to have this successful retailer as part of our Ventrac family of dealers.
What started as a general farm and hardware store in Hartville, Ohio, has evolved into a remarkable destination shopping spot.  After 39 years of serving the community, Hartville Hardware is still taking care of customers the way the family owned and operated business has always done.  As a "complete home center" they are all about customers and being responsive to what they want and need.  They are not a "Big Box" store chain. You can expect a friendly smile, helpful service and no sales pressure.  And if they don't have something you need, they will find it for you.
Ventrac Adds Diversity 
Hartville Hardware recently expanded their outdoor power equipment center by adding Ventrac to their lineup.  They felt Ventrac could provide customers with a diverse tractor with the 30 commercial grade attachments available.   The range of capabilities that Ventrac offers will add a heightened dimension of flexibility to end-users who require a tractor that does much more than mow grass.  It will solve many challenges for customers – the ability to maneuver on 30 degree slopes, remove snow quickly, mow tall grass or saplings, trench, grind stumps and more. Ventrac will be on sale alongside their current John Deere, Stihl, Honda and MTD lines.
Retail Superstars
Featured in the 2009 publication, "Retail Superstars," by George Whalin, Hartville Hardware is one of the author's top 25 independent stores in America.   In his book, the author steps inside his favorite top stores to uncover their secrets to success in the retail industry.  Much of the hardware's success lies in their customer service excellence.  Maintaining that customer service with a friendly, knowledgeable staff is a top focus and customers get the specialty attention they need – before, during and after the sale.

Parts and Service
A skilled staff is on hand for parts, service and repair on everything they sell and even equipment they don't sell.  Not only do their services include mower repair and blade sharpening, they also include chain saw sharpening and repairs and service on hand-held outdoor power tools.  The hardware also carries over 1,800 items in their extensive parts department for many makes and models, including hard-to-find specialty parts.
A Shopping Experience
Hartville Hardware is an unforgettable shopping experience.  Set apart from the competition, their staff and first-rate service, along with the unique atmosphere make the store a rare find.  It is like shopping multiple stores under one roof.  You can find everything for the home, yard or shop.  From garden and outdoor living, home décor, hardware, housewares, appliances and clothing to outdoor power equipment, complete kitchens, tools and building supplies.  A rental center is also handy for items needed to complete a home project or put on a super party or event.
State of the Art Expansion
Scheduled to open the first quarter of 2012, is Hartville Hardware's new two level, state-of-the-art 245,000 square foot building featuring a drive thru lumber building.  The move will be an exciting venture and they look forward to serving future generations built on the same customer service that was started years ago.
Visit Hartville Hardware yourself and find out why their family values, deep-rooted history and faith make the difference.  The store is located at 940 W. Maple St. in Hartville, Ohio.  Shopping hours are Monday – Friday 8:00am to 8:00pm and Saturday 8:00am to 6:00pm.  They are closed Sunday.  They can also be found online at www.hartvillehardware.com.
To find a Ventrac dealer closest to you, visit www.ventrac.com/locator.